Identity
Identity is the ability to be oneself.
It is a set of characteristics, beliefs, personality, appearance and expressions that define a person. Many social groups are formed of members who share common characteristics and recognize group's identity as their own.
Your identity is what makes you different from the others but also what binds you with them.
But when someone else determines you, is this part of your identity? When you end up in an environment in which your personality has been erased and you become part of a faceless mass of people, what would happen to you?
People fleeing from war and violence, we call them refugees. But if this term becomes all of what they are, they lose their identity. The fact that you've become a refugee, doesn't make you less of a doctor, a musician, a teacher, a father …
The interactive exhibition "Identity" presents the faces of the people we call 'refugees' in Bulgaria. Not with their id card, not with the definitions of others about them, but with their personality, with who they are, with their dreams and ambitions, with what makes them individuals. Hear the stories of people from Syria, Iran, Iraq, Afghanistan and Mali, told by themselves through image and video (VR story).
Authors: Nikolay Stoykov | Fani Bachvarova
Organised by: UNHCR Bulgaria
Exhibition "Identity" 
Narges Mashrafi, Afghanistan
Narges is in 10th grade and she is studying at a professional fashion high school in Sofia. She came to Bulgaria three years ago with her family – her parents and five siblings. Her father died shortly after arriving in Bulgaria. Narges did not go to school in Afghanistan, but she always wanted to study. Going to school seemed like an unachievable dream. The first day in the classroom was very emotional for Narges, filled with excitement and panic fear.
She has participated in various educational initiatives. The last prize she got was from a national contest called "For Our Bread", part of the National Calendar of the Ministry of Education and Science. There Narges participated with a project called "The Bread from Afghanistan to Bulgaria" and won two awards.
She believes that knowledge will help her become a dignified person and a citizen. She says that knowing history, reading books and being educated is an incredible feeling. Narges knows that there are always challenges to overcome no matter where you are but she believes that where there is peace, there is a future. She knows that with persistence and dedication she can cope with everything, and after graduating, she wants to continue her studies in interior design.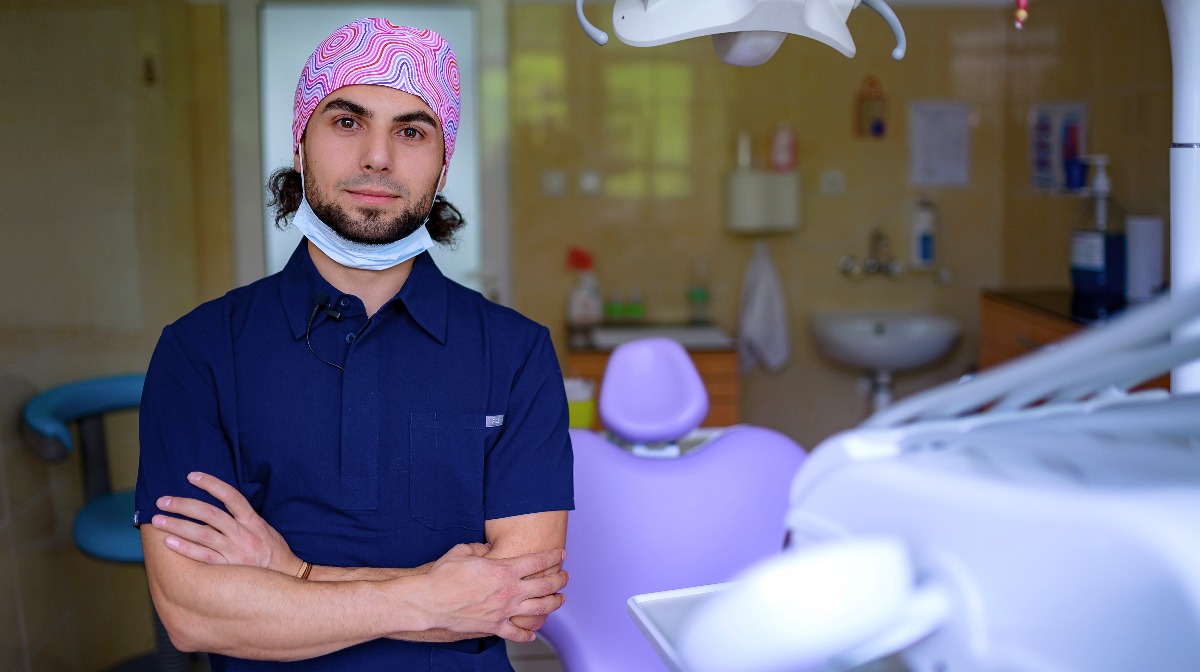 Abdula Koja, Syria
Koja, as his friends call him, left Aleppo in 2010 and went to Turkey, believing that he would stay abroad only for a few months until the situation would calm down. He observed with pain what was happening in his home country and realized that he would never be able to return. In Turkey he spent three years studying and working. In 2013 he decided to come to Bulgaria and despite the language barrier he managed to enroll as a regular student at the Medical University in Plovdiv. In 2019 he successfully graduated in Dental Medicine.
Besides becoming a professional dentist, Koja has another dream – to participate in the 2020 Olympics in Tokyo as part of the Refugees Olympic Team. In Syria he has won medals from national swimming and football competitions. After arriving in Plovdiv, he couldn't continue practicing his favorite sports and he started running and boxing. Koja is now part of Botev Athletics Club (Plovdiv), where he is tirelessly pursuing his goal and is ready to reach the Olympic Stadium and prove to the world that refugees are people who can achieve great results and that Bulgaria is a country that gives them a chance to develop.
He feels it is his personal duty to help Bulgarian society and to support other people in need who have difficulties. He works as a volunteer and founded a foundation supporting refugees called 'Help Those in Need Charity'. Since 2015 he has organized many charity events, raised funds, and collected clothes and other essential items supporting people in need.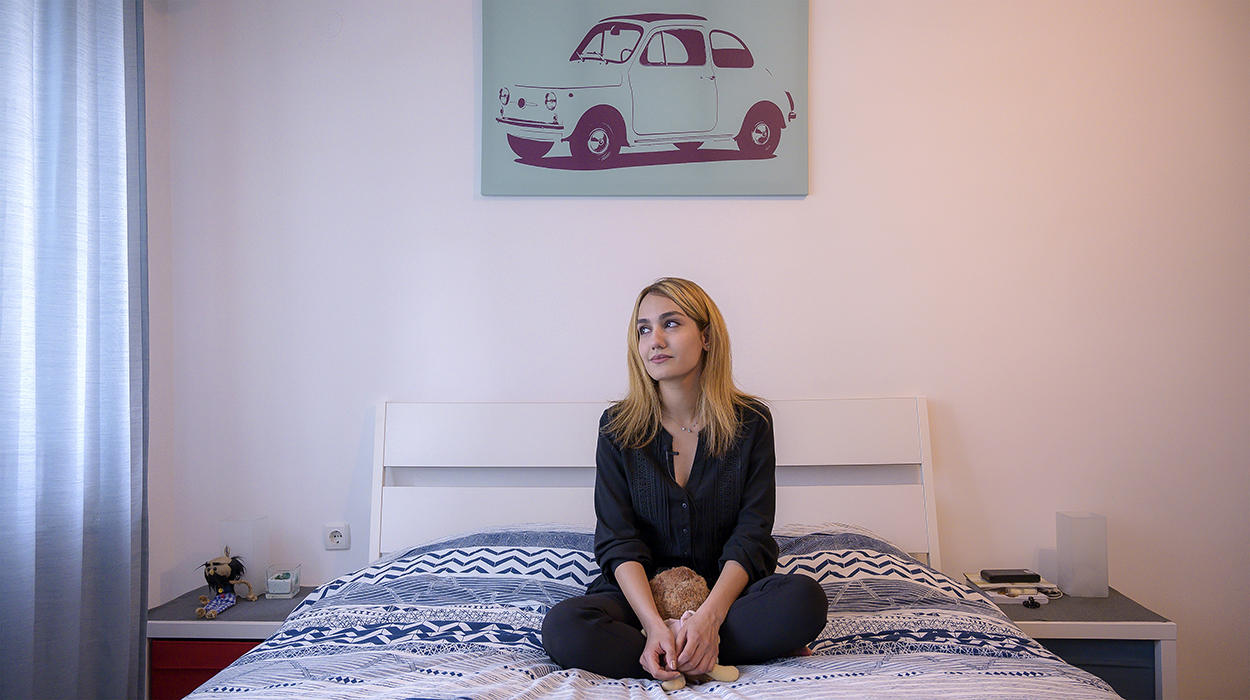 Kimia Dastah, Iran
Kimia came to Bulgaria 8 months ago from the city of Bandar Abbas, Iran. As a woman and a Christian, for her it was very difficult to live in Iran. She has a Bachelor degree in Graphic Design and Photography. Unfortunately, the entire education process was very stressful to her. At the university, she was often teased by her teachers on different occasions – hair showing under the scarf or inappropriate clothing, and she was continuously blamed for not following the rules for no reason.
Kimia likes nature and fashion photography. In Bulgaria she works in a beauty studio and attends courses in Bulgarian language. She wants to pursue a career in the field of Graphic Design and Photography once she learns Bulgarian.
In Bulgaria she finally feels at peace. She says there is a big difference between Bulgaria and Iran – in the way of life and in the opportunity to choose your own future: a choice that does not exist in her homeland.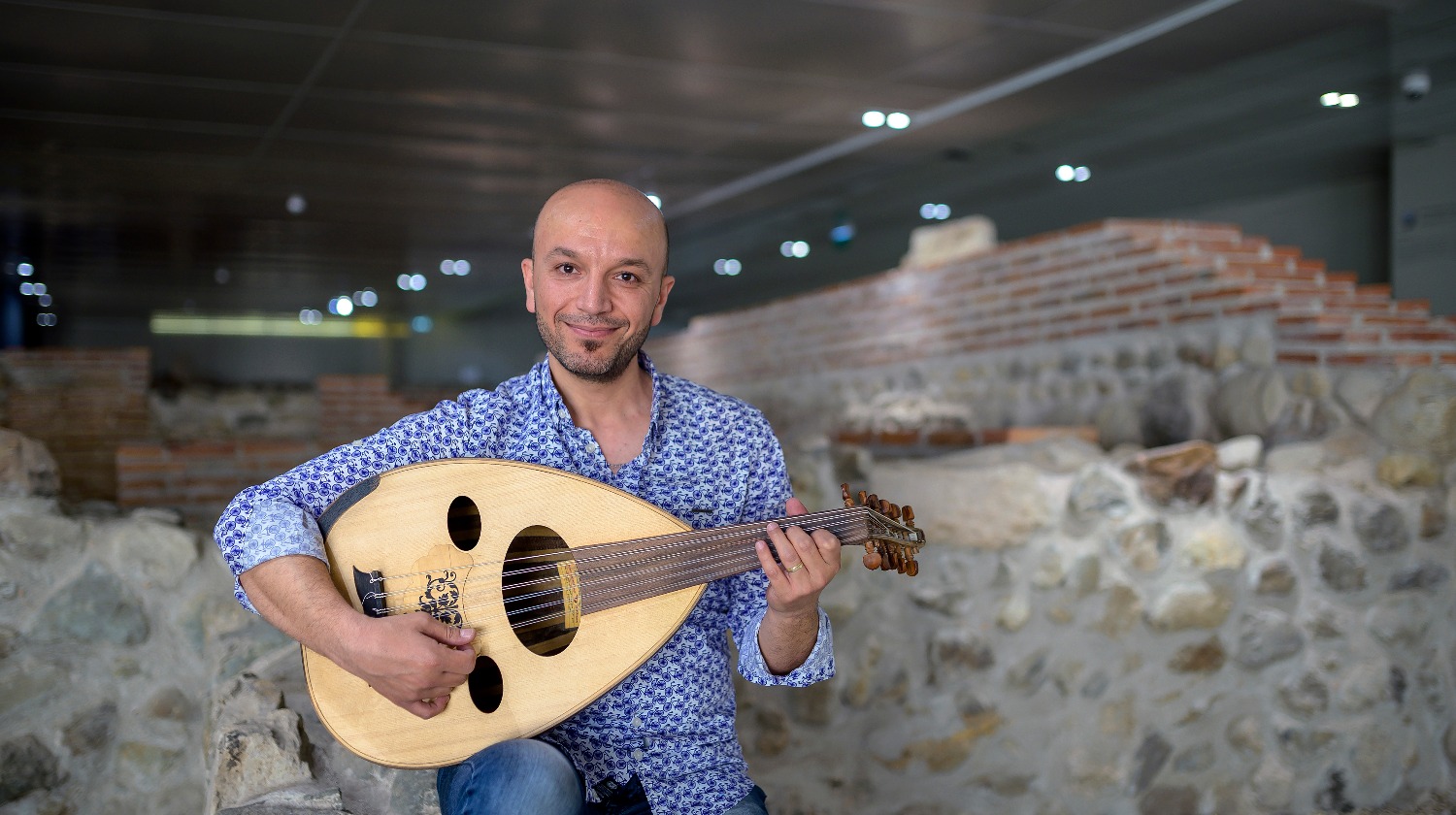 Amjad Jad, Syria
Amjad comes to Bulgaria with his wife and two-year old daughter. He takes with him his oud – the instrument, whose strings are destined to tell the world about the pain of the Syrian people.
Amjad is a musician from the Middle East and is already playing in Bulgaria and Europe. He likes the Balkan sound and the Bulgarian ethno music. His family feels good in Bulgaria and they see their future here. At the moment, Amjad works in TELUS International with Arabic. His wife works as a teacher in a private Lebanese school.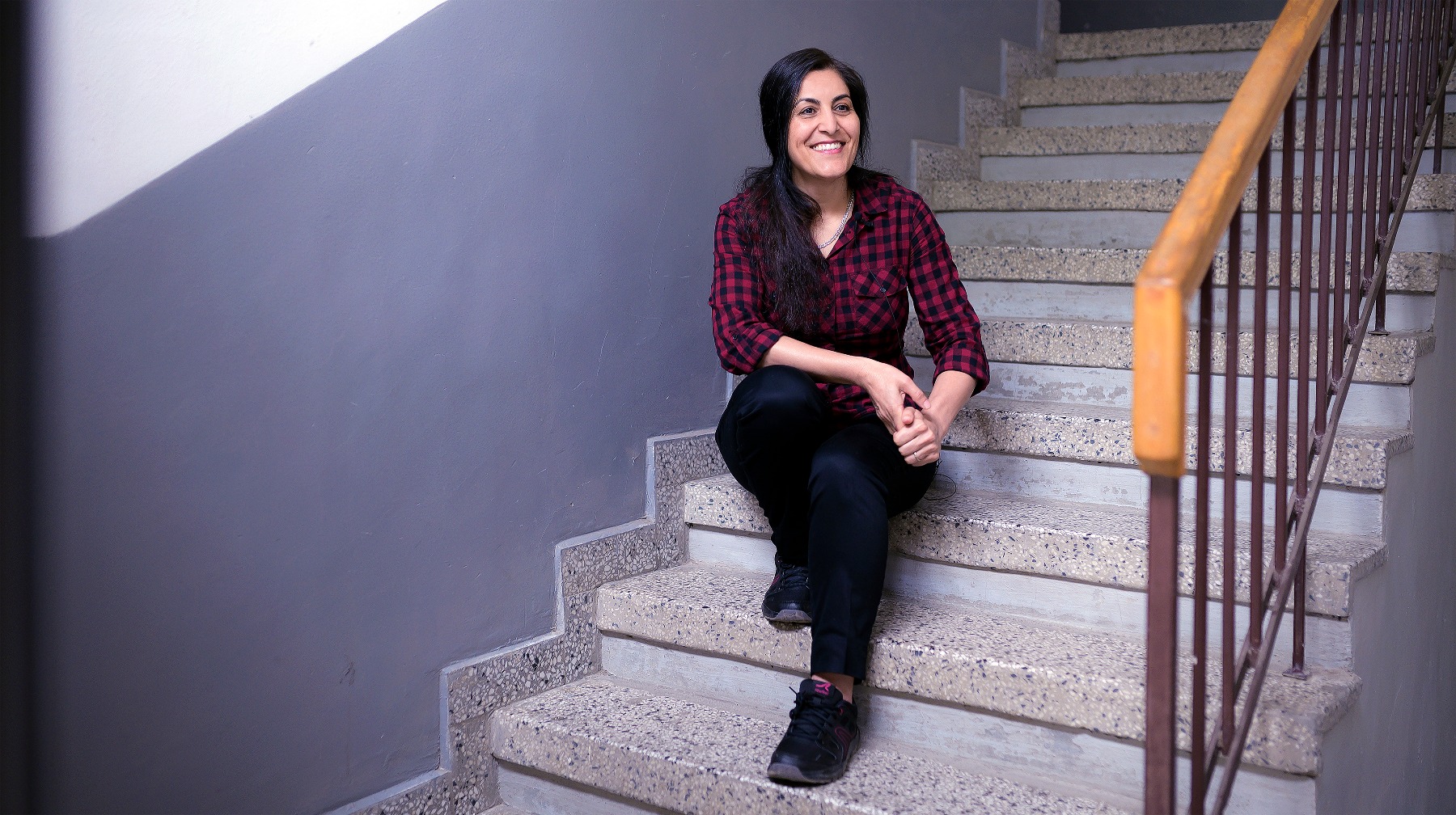 Farasat Mohammadi, Iran
Her name means "smart". Farasat is an architect with completed projects for sports, residential and office buildings. She chooses a male-dominated occupation in a country where women are expected to be housewives and often do not get the chance to even attend school. When she was a kid she dreamt of becoming an engineer, but access to this career in Iran was almost impossible for her, and she chose to study architecture as closest to engineering.
As a young girl, she started school but influenced by the talks of the neighbors her mother decided to stop her from going to school. Farasat wanted to continue study and she was helped by her uncle to enroll as a distance learning student so she was not required to be physically present at school anymore. She prepared for her exams alone at home and got excellent marks. After graduating from school, she started studying Architecture.
Farasat has been in Bulgaria for 10 months, reuniting with her husband, who has come to the country before her and currently works as an interpreter from Persian and Kurdish. He is a professional journalist who has fled from Iran because of some articles he authored. In Bulgaria Farasat started working in an architectural studio, where she has been working for several months.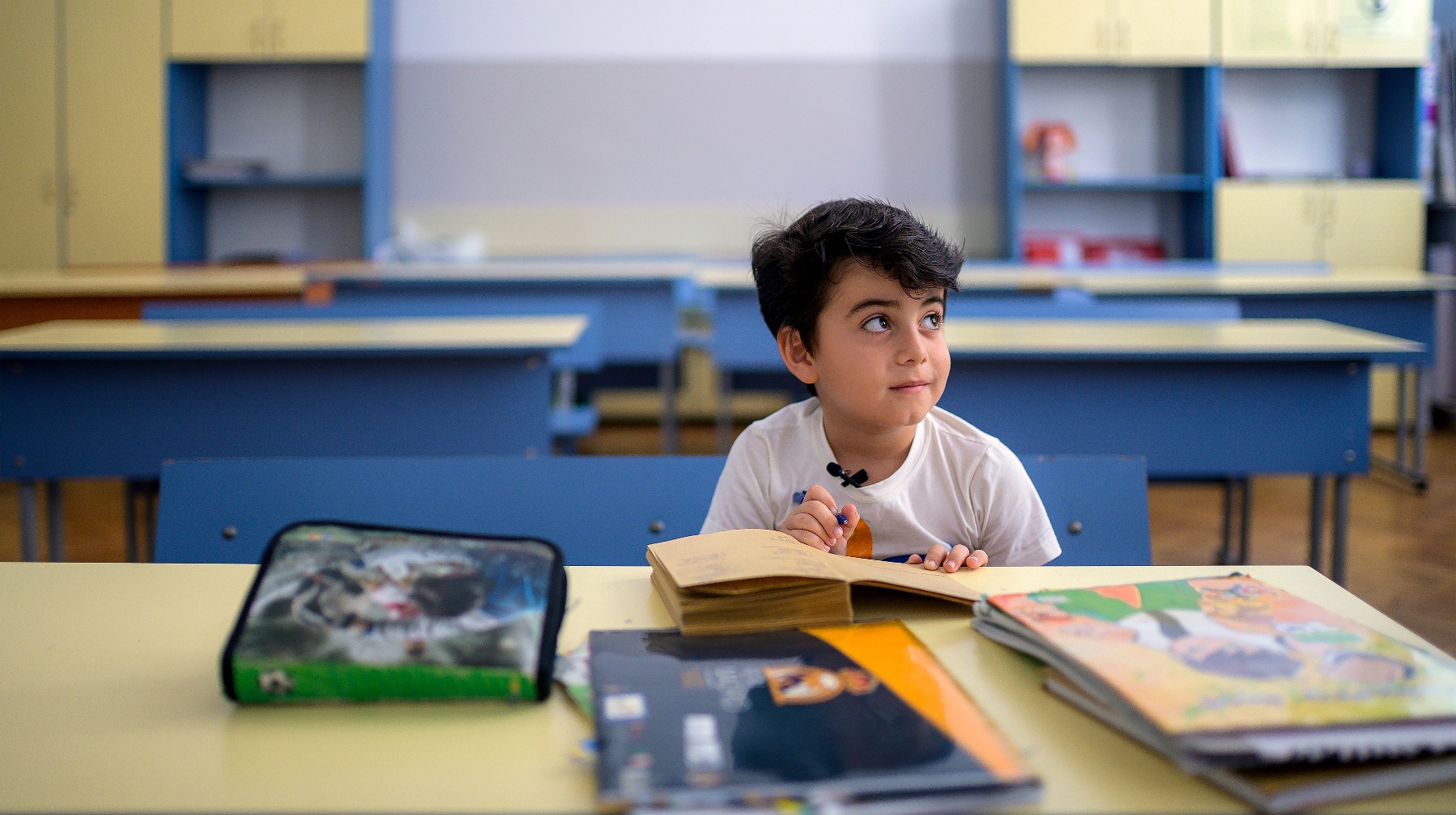 Sohail Mohammadi, Afghanistan
Sohail is in 2nd grade at school. He came from Afghanistan to Bulgaria with his family. They have been here for three years, initially accommodated in the refugee center in Harmanli, this year they moved to Sofia, where his parents found work.
In Harmanli Sohail was enrolled at school for the first time and completed first grade with flying colors. He became the teachers' favorite student and they waved him goodbye to Sofia with lots of sadness in their hearts. He is doing great in all subjects, he speaks well Bulgarian and he sings Bulgarian songs and participates in theater plays.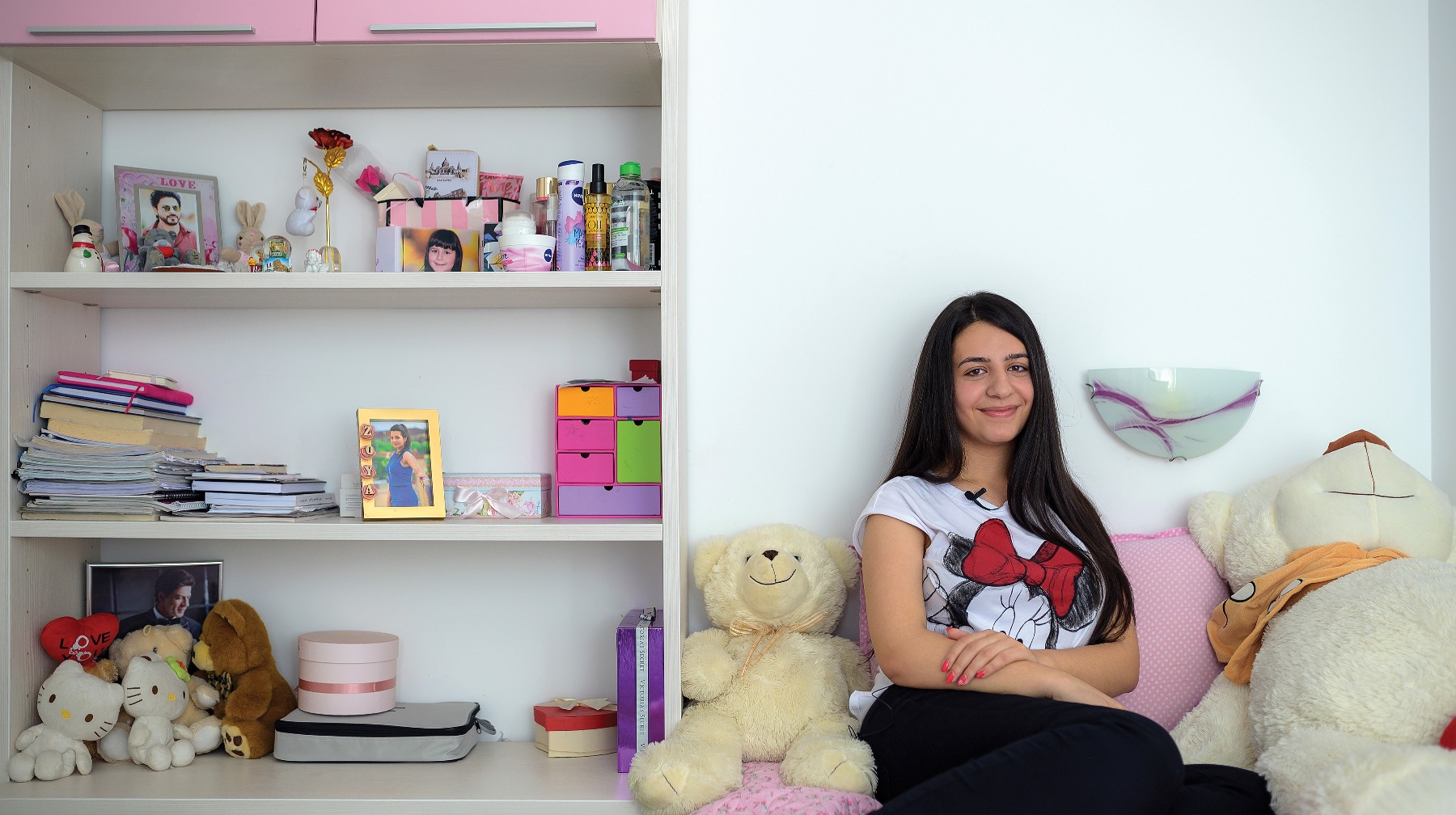 Zoya Jabali, Syria
Zoya came to Bulgaria four years ago with her family. This year she graduated from high school in Sofia, she speaks perfect Bulgarian, although it was very difficult to learn the language at the beginning. She lived in Yabroud, Damascus region, a city where life became impossible in 2012 because of the bomb attacks. Her home was hit twice, during the first bomb blast the whole family was at home and fortunately none of them was harmed. The family had been living in Damascus, when their home in Yabrud was hit for a second time and leveled to the ground.
Zoya remembers the day she had to leave. She was at school with friends, her father came to pick her up and told her she had to pack and go straight away. It was then that she saw her friends for the last time.
She likes drawing and wants to study graphic design in Sofia. Zoya has many ideas and visual thinking and hopes to develop her skills in this direction.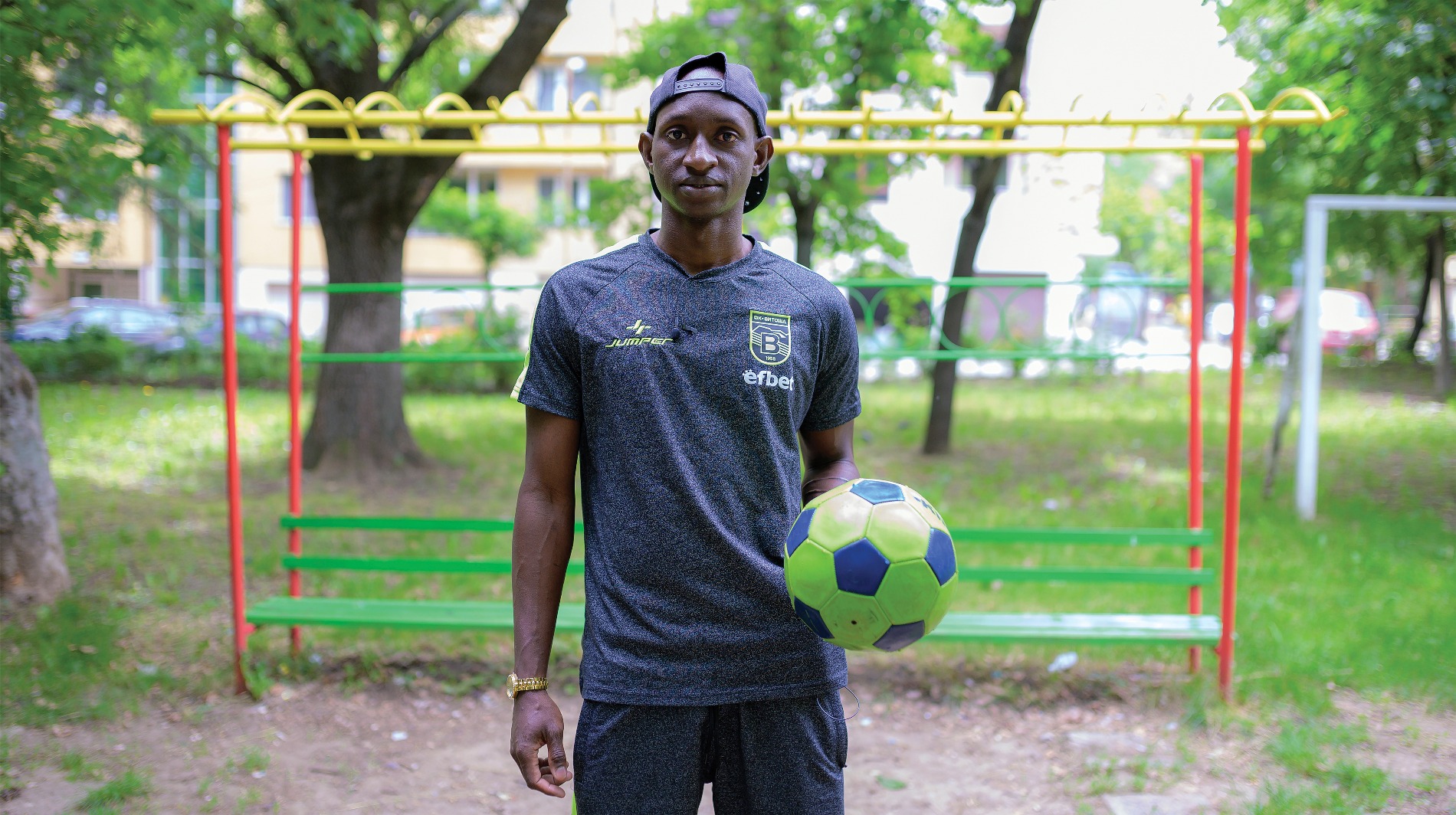 Mohammed Sila, Mali
Mohammed is 21 years old and came to Bulgaria after a long and dangerous trip from Africa. He left Mali after the murder of his father who died during the Islamist raids in the country. His family was in danger and Mohammed decided to go to Serbia not just save his life, but also to make his dreams come true: to become a professional footballer and to study at a university. After several unsuccessful attempts to settle there, he went to Western Europe, but his journey led him to Bulgaria.
The first months in the country were hard for Mohammed as he was detained in the closed-type facility in Busmantsi without the right to go out, study or work. He spent eight months there and met Bulgarians who became his new family. An interpreter from the center helped him get out and start a normal life.
Today, Mohammed is a contracted player in FC Vitosha (Bistritsa), also known as Bistritsa Tigers, and will soon play his first professional football match. He wants to study Business Administration and Marketing.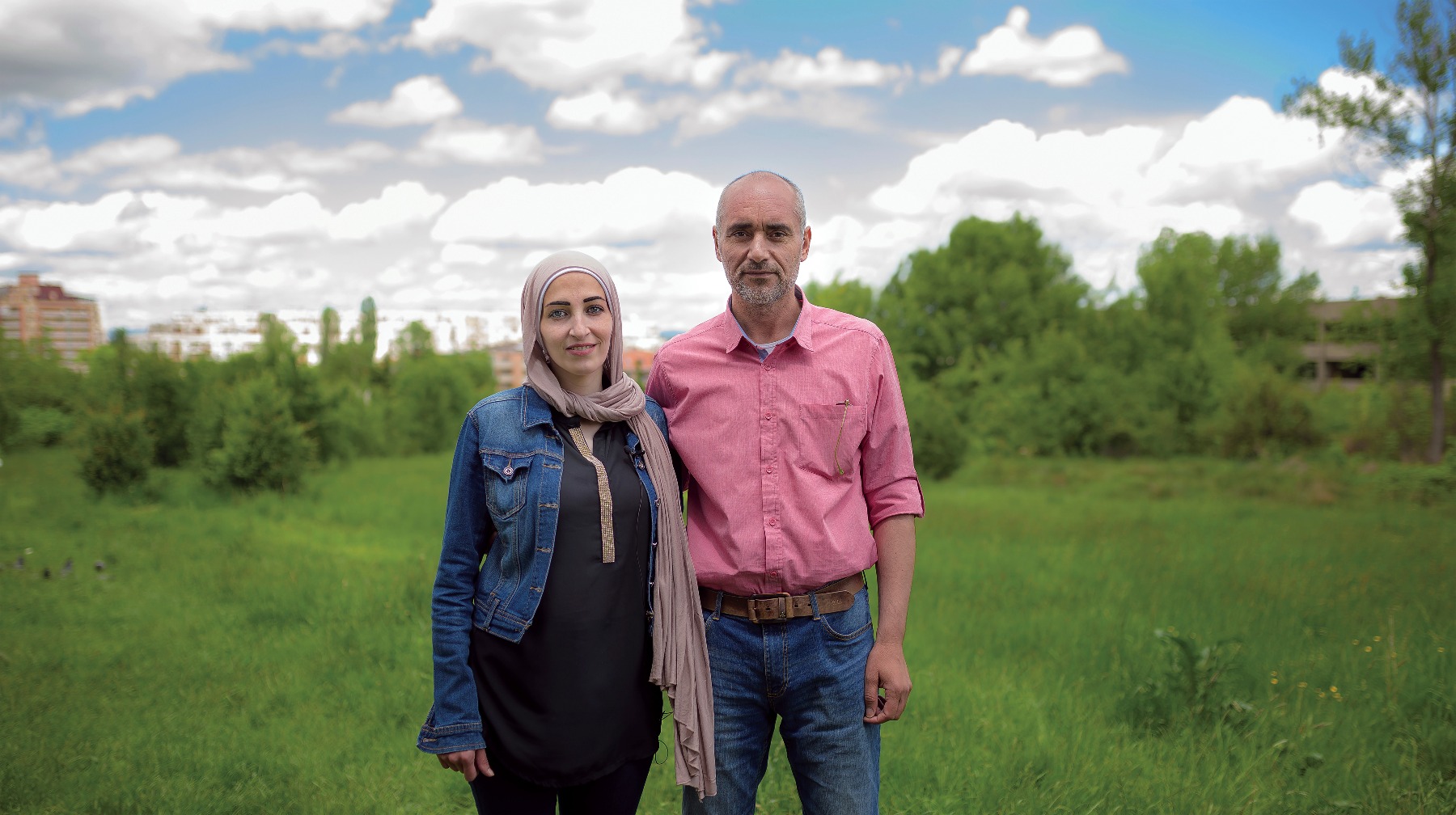 Wisam and Nysrin, Syria
Wisam and Nysrin have six children and come from the region of Damascus, Syria. They all arrived in Bulgaria only three months ago. The family believes that the country offers many opportunities for development and they want to start their own tourism business and to promote Bulgaria as a tourist destination in the Middle East.
In Syria, Nysrin was a kindergarten teacher, and Wisam was involved in commerce. They are now exploring the available business and development opportunities in Bulgaria, learning Bulgarian, getting to know the culture and the people because they like it here and want to stay in Bulgaria.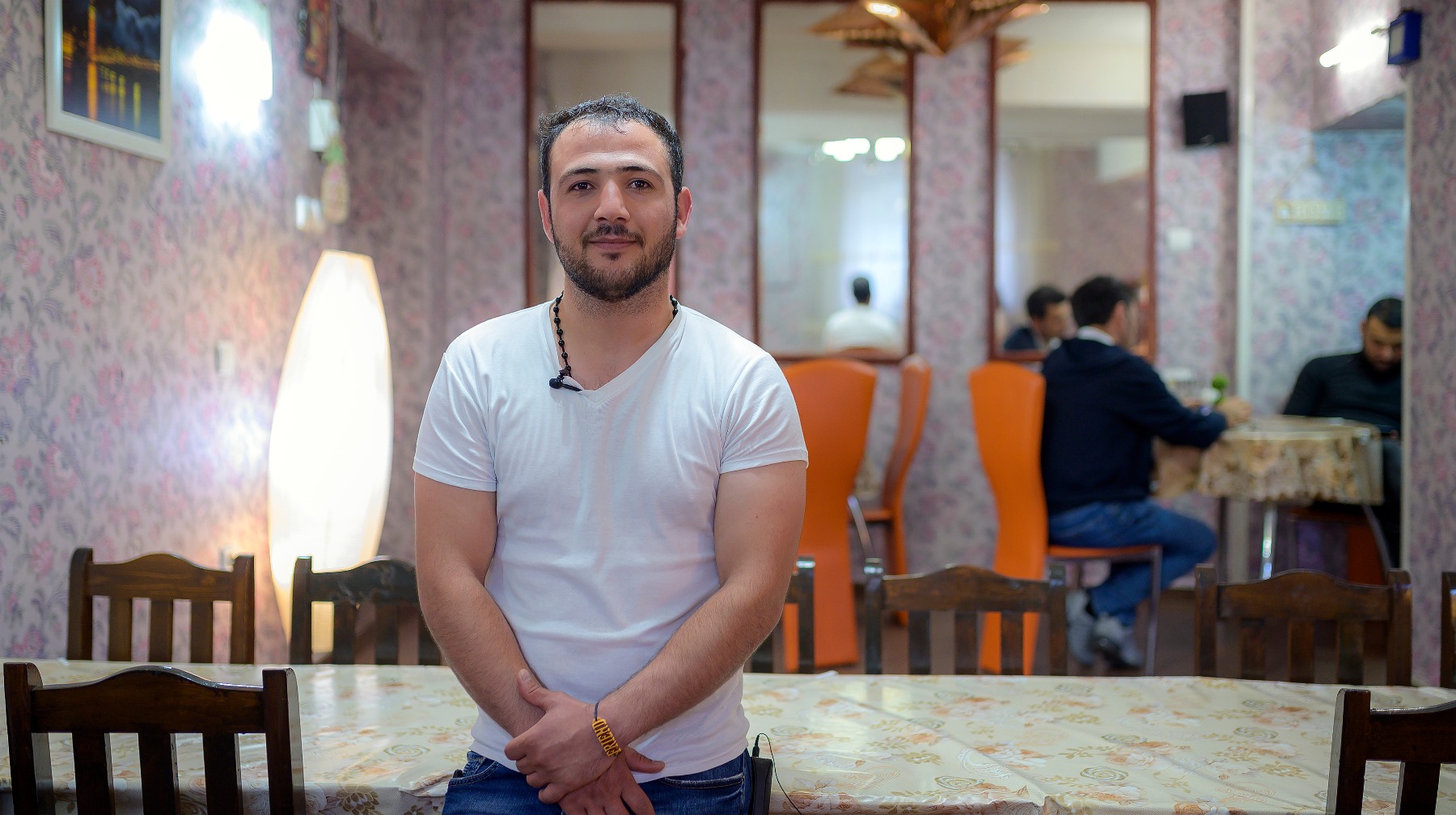 Rodi Naamo, Syria
Rodi (from Kurdish "sunrise") is 28 years old and successfully manages two different professions: a social worker with refugee children and an expert with English and Arabic in the outsourcing company TELUS International. He comes from the Syrian city of Kamishli, near the border with Turkey and Iraq. In Europe he arrived with his brother, passed through Bulgaria and went to Germany. Rodi did not like the life in Germany and decided to return to Bulgaria. He has been here for four years, and he does not regret coming back as he feels free – he found work, friends, learned the language, travels and has a peaceful life.
He works as part of the Caritas Sofia team at the Refuge Center in Vrajdebna, where he helps children to paint, exercise and sing. Rodi studied Arabic literature and pedagogy, he speaks six languages ​​- Kurdish, Arabic, Bulgarian, English, Turkish, German and he is studying Spanish and Japanese. He decided to help other refugees in their difficult times. Rodi himself has been in this situation and knows that it is not easy. He has been on the street without any help from anyone and he does not want other people to end up in such a situation.
The most difficult moment in his life was during the first four months in Bulgaria – alone, without knowing the language, no friends, no job and an uncertain future. The happiest moment came when he met new people and found true friends.